Security Tactics – The Experts at Locating Hidden Surveillance Devices
MOBILE PHONE FORENSICS AND SWEEPS
Do you think your mobile phone might be bugged or tracked?
It's not just on TV that someone with access to your mobile phone can turn it into a listening device (bug) or install tracking software. And if your phone is everywhere you are, so is the person who is listening in or tracking you.
The software exists to turn your phone into a combined listening and tracking device. And you co-operate by taking your phone everywhere you go. This is not "concept" software; it's software that malicious actors are right now installing on the mobile phones and tablets of their victims.
Signs that your mobile phone or tablet might be "bugged"
1. Your phone runs especially hot, even when you haven't been using it
2. Your battery runs out quickly
3. You see apps you don't remember installing
4. You hear echoes on the line during calls
5. Someone in your life seems to know things they couldn't know
Forensic analysis of your mobile phone
If you've ever asked yourself, "Is my phone bugged?", it will most likely be through an app that is hidden and running in the background. The developers of these apps know how to bury them deep inside your phone's operations. Rooting them out takes the right equipment and training.
We use and are certified in law-enforcement-grade equipment and analysis software from Cellebrite. The Israeli company is the acknowledged world leader in mobile phone and tablet forensics. Their expertise is relied on by police, military and intelligence services.
Using their technology we are able to:
1. connect to any mobile phone or tablet, including:
– iPhones
– androids (Samsung, HTC etc)
– Windows phones
– Blackberries
– other smart devices and tablets
2. extract an image of the device's disk to our equipment (essentially taking an identical copy of the data on your mobile phone or tablet)
3. run software that scours that copy looking for hidden apps that have been installed to:
– listen to or record your phone calls
– turn on the device's microphone or camera to record you
– send out copies of your text messages, WhatsApp messages, photographs or videos
– log your web browsing history
– report on your location
What to do if you suspect your phone has been bugged
Mobile phones are hacked every day, although most of us will never be hacked. But if you suspect your phone might have been bugged, it's worth going through a simple bug detection checklist with an expert.
Leave your phone at home or in the office and call us from elsewhere for a free confidential risk assessment.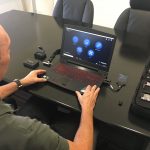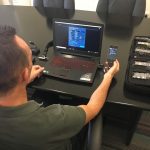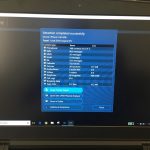 We provide services around the country — Brisbane, Sydney, Melbourne, Perth and most regional centres throughout Australia.
If you've ever asked yourself "Is my phone bugged?", Get in touch today
Mobile Phone Forensics, Sweeps and Listening Device Detection
Security Tactics • Debugging Services Company in Brisbane, Sydney, Melbourne, Perth, and throughout Australia
Contact Us
Brisbane Office - Nationwide Service:
Security Tactics
33 Bishop Street
Kelvin Grove Qld 4059
(PO Box 2510, Fortitude Valley Qld 4006)
PH: 1300 024 706
Monday - Friday
9.00am - 5.00pm
Out of hours 24/7
Email: info@securitytactics.com.au